summary
In this book, titled "Realizing Empathy: An Inquiry into the Meaning of Making," the author tells the story of how and why realizing empathy is the heart of the creative process found in art and craft.

Based on his research, he also discusses how we can leverage the creative power of empathy to breakthrough challenges in our interpersonal relationships.
background
The book is a culmination of a 4 year-long research the author conducted at the Rhode Island School of Design and Brown University, where he tried to empathize with artists in an effort to better understand the creative process found in craft as well as the visual and performing arts.

Prior to writing the book, the author used to think that art is useless and self-indulgent while craft is useful but obsolete. During the research, he came to the realization that he had misunderstood and under-appreciated the value of both disciplines.
Standard Edition eBook
usd 15
included files
PDF
ePub (iBooks, Kindle)
MOBI (Kindle)
published
May 2013
author
Seung Chan Lim
page count
approx. 290
language
English
Limited Edition Hardcover —
(US shipping only)
usd 33

published
May 2013
dimension
10" × 1.75" × 7"
author
Seung Chan Lim
binding
Smyth Sewn
page count
418
language
English
Notable reviews of the Book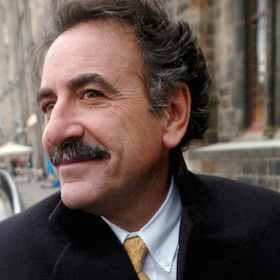 dr. ernesto sirolli
Founder
of Sirolli Institute
TEDx speaker
of Want to Help Someone? Shut Up and Listen!
This is a beautiful book, both literally and figuratively. Literally, because the pagination, the graphics and care in formatting the text in the collector's edition are extraordinary. Figuratively, because the content honestly describes a journey into difficult territory. The same territory that sent Robert Pirsig, of Zen and the Art of Motorcycle Maintenance fame, mad. The maddening territory of the space between us and the object or subject of our attention (i.e. the world of relationship and interaction.)
For Seung Chan, empathy is the key to creativity and it requires both humility and courage. Humility in front of people, but also wood, glass, and metal. He tells the story of why we cannot treat wood like glass or metal like wood, that you need to respect and approach them ready to be awed and taught their secrets. And that the same is true with people. That instead of making assumptions about people or approaching them with the preconceived idea that you may help them, that we should approach if we love them enough to listen and learn from them.
The book resonated with me profoundly. It reminded me that respect is key and to respect you have to know that the people you meet are as good as you are. That the starting point in any relationship has to be the understanding that nothing of beauty will be born unless there is a profound respect for the 'other,' whether person or object. That, as simple as it may sound, how we interact with others is the very difference between creating beauty or not.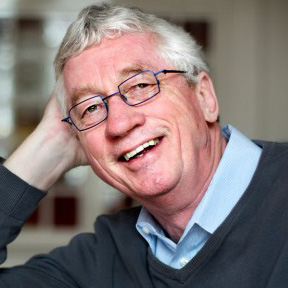 dr. frans de waal
Primatologist & Ethologist
at Emory University
Author of The Bonobo and the Atheist & The Age of Empathy
This is not your typical read. It is more like absorbing, contemplating. Many powerful passages, sensitive and touching observations. The book is very unusual as it is no treatise, more like impressions, fragments of life, but as I said, I felt moved by this poetic view of what empathy means in modern life, in a technological world, in practice as well as theory. It is a book written with a great deal of empathy.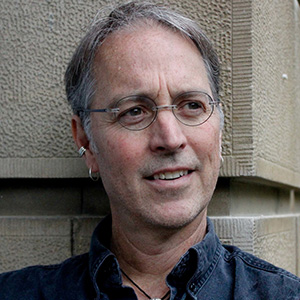 dr. sam richards
Co-Director
of World In Conversation
TEDx speaker
of Radical Experiment in Empathy
Seung Chan has written what I consider to be one of the most creative and accessible books on empathy that I have encountered.
In truth, however, it's more than a 'book'; it is a work of art that jump-starts creative juices. To begin, the design of the collector's edition is thoroughly impressive. Rarely do I pick up a book that I want to keep leafing through in full appreciation of an author's imagination and artistic skill. But each time I do that and stop on a page, I am brought back to the full realization that Slim has something meaningful to say about a topic that is so important to how we engage one another across our great social divides. The juxtaposition of personal stories and thoughtful reflections illuminates empathic connection in ways that inspire my creativity and provoke my mind.
I highly recommend this book. And I warn you that you won't want to read it and then hide it away on a shelf. Instead, you will want to display it prominently on a coffee table where it will inspire dialogue and contemplation among your visitors.
Dust Jacket of the Limited Edition Hardcover

'To make' is to take on the challenge of engaging 'others' in a conversation.

'Others' we can perceive as objects ...


separate from us,
resistant to us,
controllable by us, ...


Whether these 'others' are people, characters in a story, a piece of raw material, or our limbs, we start to make greater meaning and value with them if we can learn the choice to treat them less and less as 'others' and more and more as partners.
Pictures of the Limited Edition Hardcover
Articles inspired by the Book
ux magazine
sap community network
Video Vignettes related to the Book
leaving behind where he was and what he had
In 2007, a wise woman challenged the author to leave the world of high-tech to enter the world of traditional art. Why? To do something he didn't understand. Something he wasn't good at. Something that scared him. He mightly resisted at first. But after having a profound experience taking a couple of night classes at a nearby Art Institute, he was persuaded. Little did he know that this was the beginning of hid journey into a whole new life.

In 2008, the author entered the Rhode Island School of Design and began his research into art. While conducting this research, he noticed that the process of making art felt similar to learning to empathize with people he had previously incorrectly assumed to understand or appreciate fully.
researching the creative process
As the author's journey unfolded, he gradually focused his research efforts on the struggles artists faced in working with their materials. As he did this, it became clear to him that these struggles were the same struggles people faced in their relationship to other people. From this observation, grew a theory that eventually shed light on the creative power of empathy.
to make is to go beyond self and other
A key insight shared in the book is that the creative process challenges the creator to transcend the limitation of their imagination by letting the material surprise them. The material maybe physical, like wood or the body of a dancer, or conceptual, like an idea or a character in a play. In other words, art requires an 'other,' whom or which the artist does not yet fully understand or appreciate, to surprise the artist in a transformative way. To invite this event, most artists willingly consider the perspective of the material and listen to it with respect. In the process, they develop trust as well as a sense of partnership.
redefining empathy
The book marks the beginning of an effort to redefine and clarify the word "empathy" in order to reflect the research.
If empathy explains how we are moved from not empathizing to empathizing not only with people, but also with inanimate materials, imaginary characters, or even our own body, how could this impact our worldview?
Full-Length Talks on the Book
reflecting on art school
In 2011, the author took the first stab at summarizing the transformational experience he went through in art school.
book tour
In 2013, the author took the first stab at summarizing the result of his research for the general audience.
Interviews on the Book
bookmarked by leaddev
In 2020, the author was all-of-a-sudden approached to talk about a book published in 2013.