'To make' is to take on the challenge of engaging an 'other' in an empathic conversation. An 'other' we perceive as being separate from our 'selves.' An 'other' yet unknown to us. An 'other' resistant and frustrating to us. An 'other' that can just as well be a fellow human being, as it could be a character in a story, a piece of raw material, or even our own bodies. These are all others we can make with, by realizing empathy.
---
collector's edition preview
notable reviews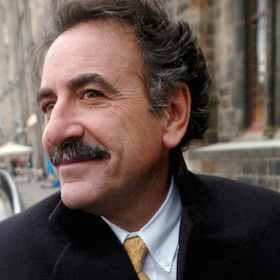 "This is a beautiful book, both literally and figuratively. Literally because the pagination, the graphics and care in formatting the text in the collector's edition are extraordinary. Figuratively, because the content honestly describes a journey into difficult territory. The same territory that sent Robert Pirsig, of Zen and the Art of Motorcycle Maintenance fame, mad. The maddening territory of the space between us and the object or subject of our attention (i.e. the world of relationship and interaction.)
For Seung Chan, empathy is the key to creativity and it requires both humility and courage. Humility in front of people, but also wood, glass, and metal. He tells the story of why we cannot treat wood like glass or metal like wood, that you need to respect and approach them ready to be awed and taught their secrets. And that the same is true with people. That instead of making assumptions about people or approaching them with the preconceived idea that you may help them, that we should approach if we love them enough to listen and learn from them.
The book resonated with me profoundly. It reminded me that respect is key and to respect you have to know that the people you meet are as good as you are. That the starting point in any relationship has to be the understanding that nothing of beauty will be born unless there is a profound respect for the 'other,' whether person or object. That, as simple as it may sound, how we interact with others is the very difference between creating beauty or not."
Dr. Ernesto Sirolli / CEO & Founder of Sirolli Institute / TEDx speaker of Want to Help Someone? Shut Up and Listen!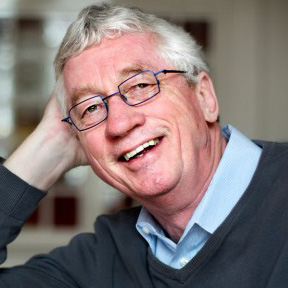 "This is not your typical read. It is more like absorbing, contemplating. Many powerful passages, sensitive and touching observations. The book is very unusual as it is no treatise, more like impressions, fragments of life, but as I said, I felt moved by this poetic view of what empathy means in modern life, in a technological world, in practice as well as theory. It is a book written with a great deal of empathy."
Dr. Frans de Waal / Primatologist & Ethologist / Author of The Bonobo and the Atheist & The Age of Empathy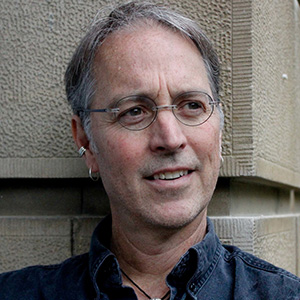 "Seung Chan has written what I consider to be one of the most creative and accessible books on empathy that I have encountered. In truth, however, it's more than a 'book'; it is a work of art that jump-starts creative juices. To begin, the design of the collector's edition is thoroughly impressive. Rarely do I pick up a book that I want to keep leafing through in full appreciation of an author's imagination and artistic skill. But each time I do that and stop on a page, I am brought back to the full realization that Slim has something meaningful to say about a topic that is so important to how we engage one another across our great social divides. The juxtaposition of personal stories and thoughtful reflections illuminates empathic connection in ways that inspire my creativity and provoke my mind. I highly recommend this book. And I warn you that you won't want to read it and then hide it away on a shelf. Instead, you will want to display it prominently on a coffee table where it will inspire dialogue and contemplation among your visitors."
Dr. Sam Richards / Co-Director of World In Conversation / TEDx speaker of Radical Experiment in Empathy
back to top
about the book
Do you think that art is self-indulgent and has no function? Or that craft is outdated? That's what the author thought. Especially so as a designer, given that most have been distancing themselves from artists and craftsmen since the industrial revolution. But after spending 4 years embodying the very disciplines of craft as well as the visual and performing arts, the author came to the realization that he had completely misunderstood the two disciplines.
Realizing Empathy: An Inquiry Into the Meaning of Making, is a book that analyzes and reflects on the author's embodied exploration of the disciplines of craft as well as the visual and performing arts, to tell the story of how and why realizing empathy is the heart of the creative process
Through this exploration, the author also blends together his experiences in computer science and human-centered design to investigate both the ethics of our relationship to computer technology as well as the necessary and sufficient conditions required for facilitating empathic conversations in our human-to-human as well as human-to-machine interactions.
---
photos
For more photos, click here.
---
poster
The dust jacket of the book, which was designed as a poster, can be downloaded as pdf.

press release
The press release for the book can be downloaded as pdf.